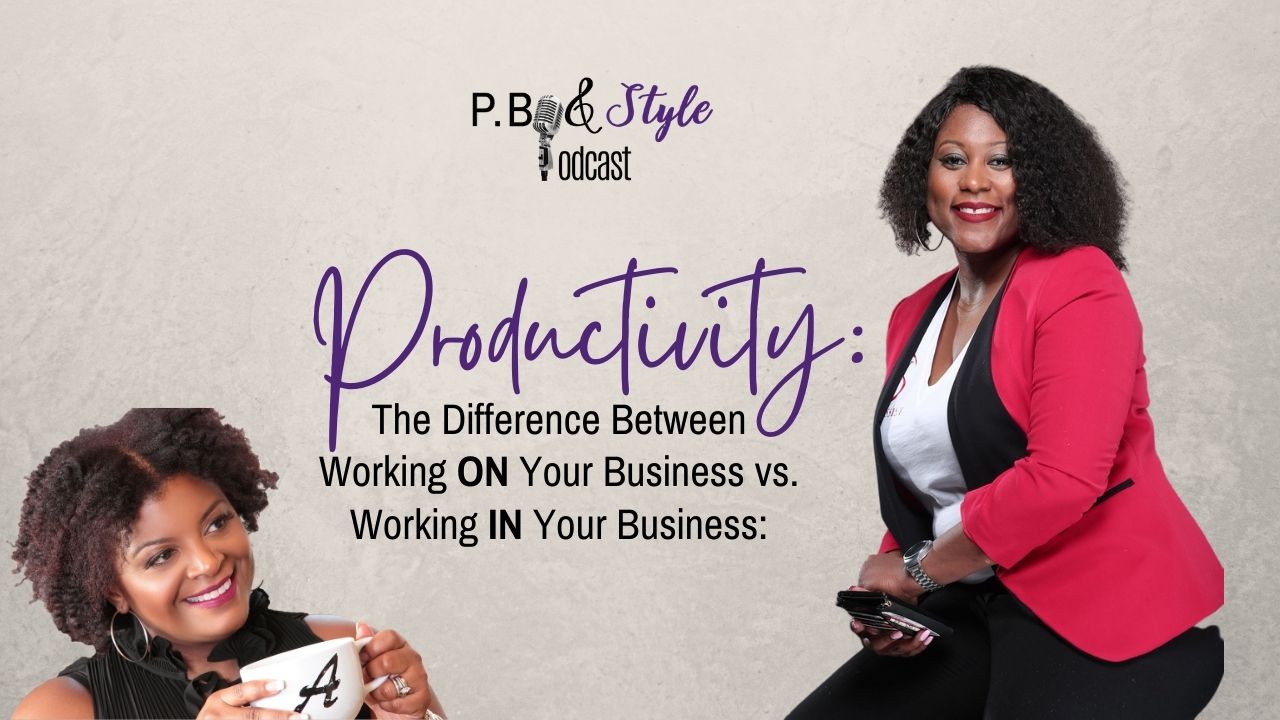 Shequana  Hughes knows her stuff when it comes to productivity: The difference between working ON your business and working IN your business. During this podcast, she reminds us how important it is to follow our dream.  She also reminds us not to give up on the journey our passion takes us on.  Without that journey, it's difficult to discover what we need to maintain productivity in our business.  How many times have you caught yourself going through the motions, doing what you think you SHOULD BE DOING? Usually it's NOT the results you thought you'd have for all the effort?  Productivity by definition is a measure of efficiency and the act of producing something. Sales maybe?
Our businesses are valuable entities that won't be successful if we aren't taking the right steps to increase our productivity.  We have to get it right and then set expectations.  We should want those we bring on to represent us and our brand correctly.  Shequana does an excellent job describing her own journey in this podcast.  She shares how she is using her productivity skills to get her clients set up to do the best business they can do. She helps them by working ON their business instead of IN it…
Now that Shequana has married her 20 years of administrative experience and her love of entrepreneurship her business, SAVA Group Productivity Firm is providing time-saving, stress-less support to small business owners all over the United States.
IN THIS EPISODE YOU'LL LEARN:
Why it's important to follow your passion

The difference between working ON your business and working IN your business

Various tools to help you with your productivity

And more..
---
GET SOCIAL WITH SHEQUANA:
---
IF YOU LIKED THIS PODCAST, CHECK THESE OUT:
---
To get started with a more personalized approach to your marketing efforts I've got TWO very simple, very FREE options:
If you're read to GET TO WORK… you should GRAB my book, The BTB Business Journal. It's full of information, tools, worksheets, challenges and more. If you're a self starter and can get thing done on your own, it's a great way to tap into your personal brand then leverage it EVERYWHERE!