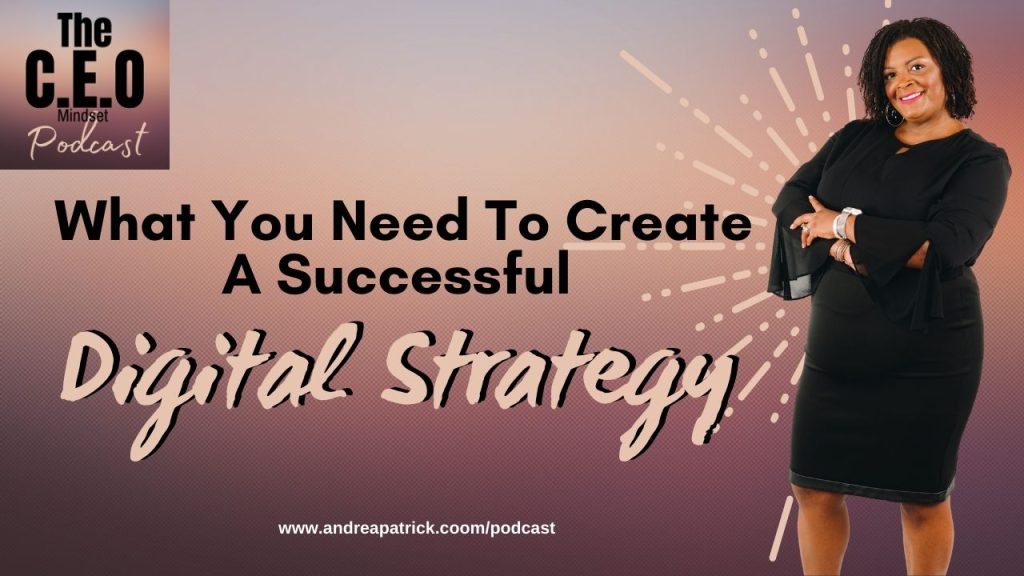 There are twelve things I think you should know if you want to have a successful digital strategy.  In this episode of The C.E.O Mindset Podcast you'll hear all about them and get my tips to help.
Several sources confirm, small businesses fail because they don't have a solid plan of action and they haven't defined their niche (see links below). If you want to have a successful digital strategy the tips I'm sharing are going to be extremely helpful.
---
LET'S GET SOCIAL:
LET'S GET TO WORK:
To get started with a more personalized approach to your marketing efforts I've got THREE very simple, very FREE options:
If you're ready to GET TO WORK… you could GRAB one of my books. They are full of information, tools, worksheets, challenges and more. If you're a self starter and can get thing done on your own, it's a great way to tap into your personal brand then leverage it EVERYWHERE! My membership group, The B-U Boss Squad, is perfect for accountability and support!
My C.E.O. MINDSET Challenge and Authentic Marketing Blueprint MINI COURSE are tools many use as a catalyst to create effective marketing strategies.