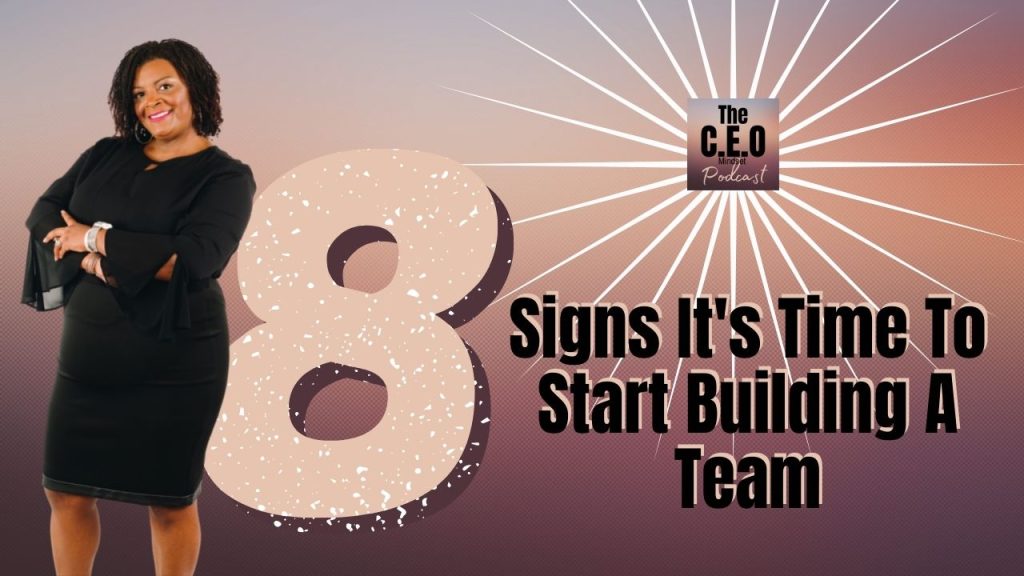 I'm sharing 8 signs it's time to start building a team in today's episode of The C.E.O. Mindset. I know what it's like to just need another brain to help you think through things. There was no reason to listen to those people who used finances as a guide because I felt like there was a catch 22. The need for more money to pay for help, but needing the help if I wanted to make more money. If you feel like you're chasing your tail, drowning, or you're just frustrated because you can't ever seem to "get to the good stuff", this episode is for you.
These 8 signs it's time to start building your team ARE NOT contingent on you having a load of revenue coming in, they are reasons to look at what you REALLY want and what you're willing to do to get it…
---
IF YOU LIKE THIS EPISODE, YOU'LL LOVE THESE:
---
LET'S GET SOCIAL:
LET'S GET TO WORK:
To get started with a more personalized approach to your marketing efforts I've got THREE very simple, very FREE options:
If you're ready to GET TO WORK… you could GRAB one of my books. They are full of information, tools, worksheets, challenges and more. Are you a self starter? These books are a great way to tap into your personal brand and leverage it EVERYWHERE! My membership group, The B-U Boss Squad, is perfect for accountability and support!
My C.E.O. MINDSET Challenge and Authentic Marketing Blueprint MINI COURSE are tools many use as a catalyst to create effective marketing strategies.
PIN THIS EPISODE