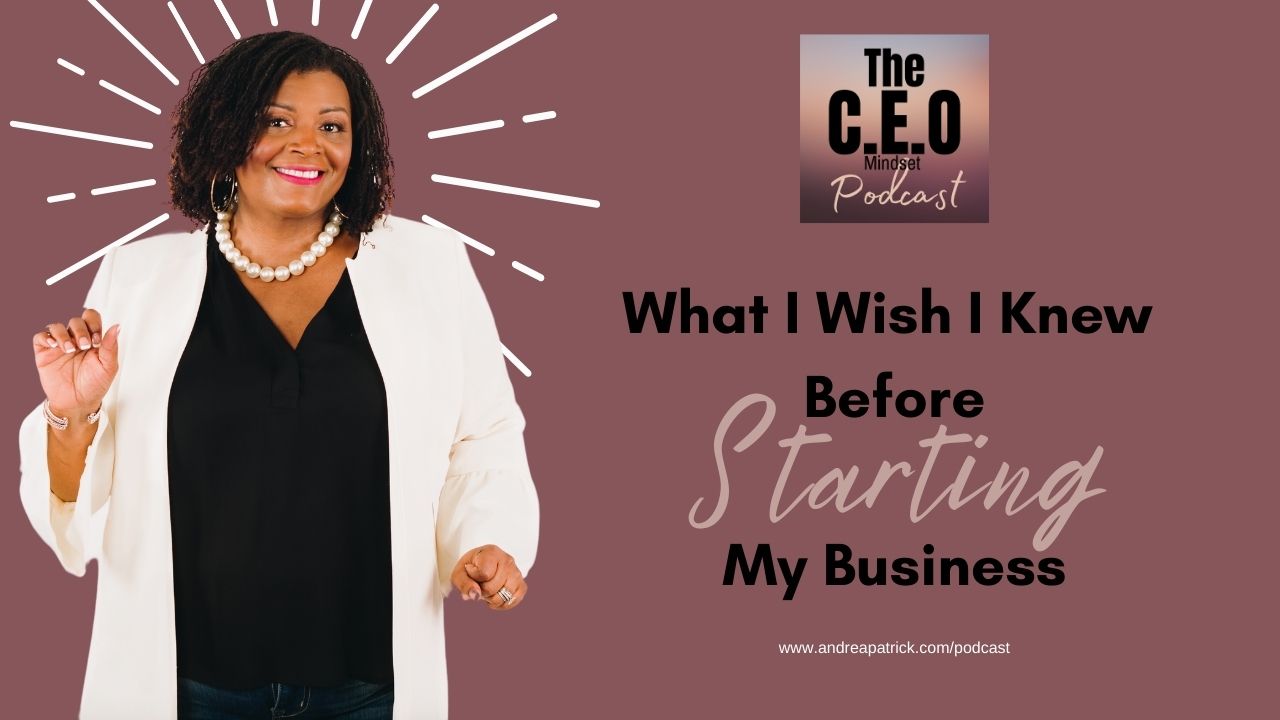 Have you ever heard someone say, "Oh.. what I wish I knew before starting my business?"
I get it! In this episode, that's exactly what I'm going to share with you. I've had a business for years and I believe if I'd have know about these things sooner rather than later, I would be even more of a rock star than I am right now…lol!!!
You'll hear:
The 3 things I wish I knew before I started my business
Why those things have proven to be important
How I used my personal framework to finally get on the right track.
---
Keep Listening:
If you liked hearing about what I wish I knew before starting my business, here are a few more along the same lines:
---
LET'S GET SOCIAL
LET'S GET TO WORK:
To get started with a more personalized approach to your marketing efforts I've got THREE very simple, very FREE options:
If you're ready to GET TO WORK… you could GRAB one of my books. They are full of information, tools, worksheets, challenges and more. If you're a self starter and can get thing done on your own, it's a great way to tap into your personal brand then leverage it EVERYWHERE! My membership group, The B-U Boss Squad, is perfect for accountability and support!
My C.E.O. MINDSET Challenge and Authentic Marketing Blueprint MINI COURSE are tools many use as a catalyst to create effective marketing strategies.
PIN THIS EPISODE